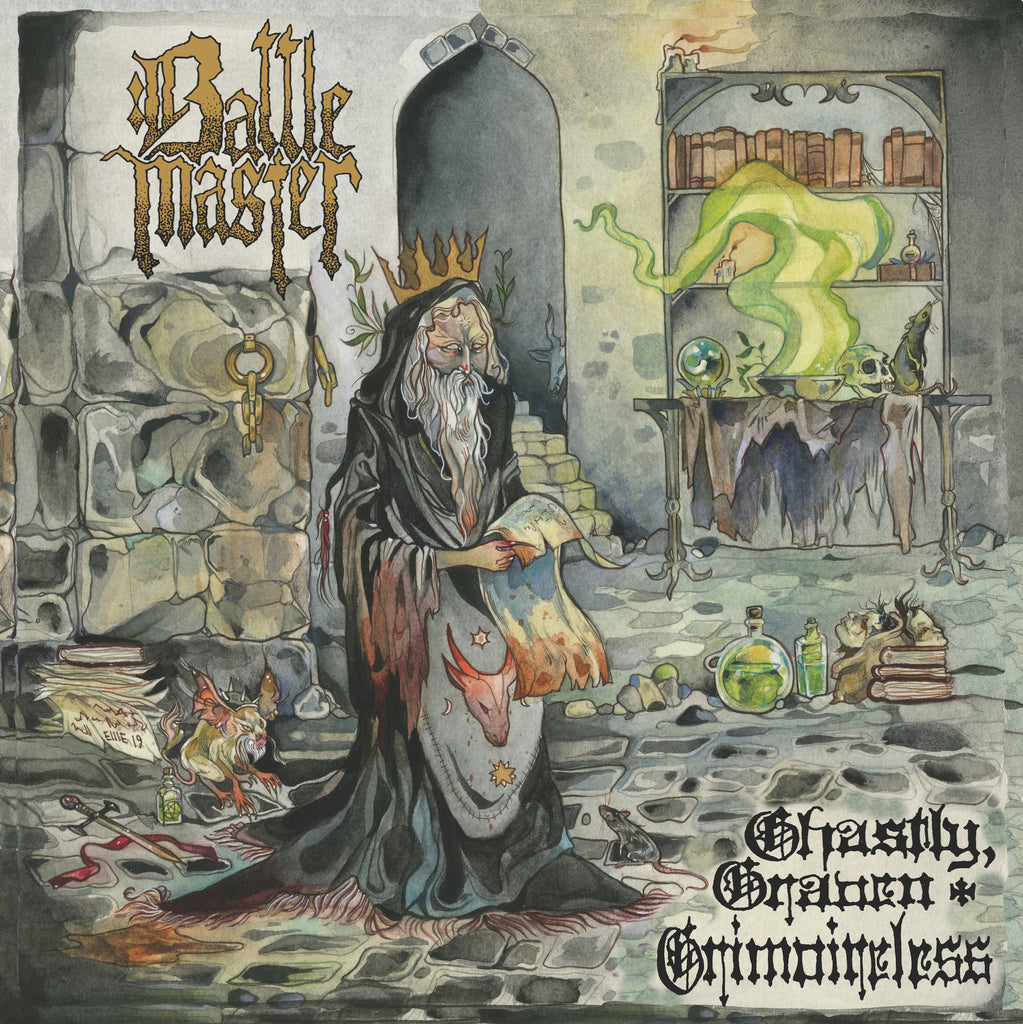 BATTLEMASTER 'Ghastly, Graven, Grimoireless' LP
$ 12.25
Release date - 6/26/20
Pre-order ship date - 6/23-6/24
Forcefield web-store only has 40 copies of the 'Fools Gold' vinyl variant.
From the darkness of the dungeons in which you dwell explodes forth BATTLEMASTER, seers of absolute fantastickal sordid black thrashery.  Expecting nothing but total triumphant victory of dark forces over peace-lovers and good-doers alike, BATTLEMASTER has advanced overtop the weakness of the battalions of rank-and-file black metal, death metal and thrash aggressors to deliver commanding and unique death knells to all who dare to listen.  Their ornately armored sound offers complete sycophantic scathe and nothing but a grotesquely fed upon carrion-funeral amidst the battlefield.  GHASTLY, GRAVEN & GRIMOIRELESS spells out their latest testament to the pitiless archvillian that supreme mastery of evil magic bestows.  Calculate your own self-meaning, purpose and value- then wager it foolishly against the horrid onslaught BATTLEMASTER threatens.





Front and back album art by Ellie Gill.

Recorded by David Waltenbaugh at In Your Ear and Overcaost Music.

Mixed by Danny Behm.

Mastered by Dan Randall at Mammoth Sound Mastering.

Pressing info - 400 black, 100 "fools gold"