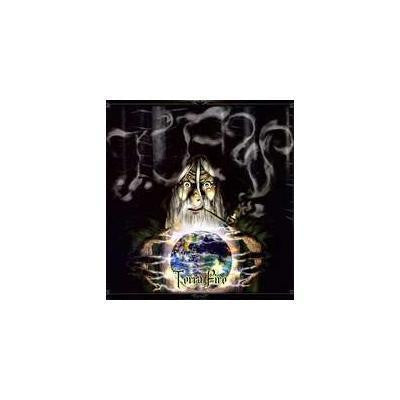 The Fucking Wrath 'Terra Fire' 12" LP
$ 9.69
The Fucking Wrath was conceived in Montalvo, California by three long-time friends who worked in the same record store and lived on the same street. While the members had each been playing in dedicated bands for more than ten years, they initially formed T.F.W. as a result of jamming for fun after work.  Since their first gig in November of 2005, they have gone on to play a continual string of shows that hasen't stopped yet. The band recorded their first album, "Season Of Evil", during the week of 6/06/06. 

In true DIY fashion the band payed for the recording themselves. After numerous shows playing with a wide range of bands fromTragedy to Blue Cheer to High On Fire and The Adolescents.Their mix of punk/stoner metal/rock n roll caught the attention of Goodfellow and Challenge The Throne Records who released "Seasons..." on CD & LP respectivly in August of 2007. With rave reviews from print and online zines, the group embarked on two nation-wide tours and several west coast ventures. 

The Fucking Wrath now averages close to 150 shows per year with no sign of slowing down.  They have a track included on the Nardcore Compilation: 30 Years Later LP on Burning Tree Records.  In 2009, Brent Woodward joined the group, adding a second guitar to the mix.  Fueled by significant doses of THC, their songs are simultaneously heavy and fast, while cleverly infused with slower, droned-down riffs and sudden timing changes.  The band's sound can be described as an amalgamation of groups such as Discharge, Black Flag, The Melvins and Kill 'em All-era Metallica.  The Fucking Wrath consists of Craig Kasamis: guitar/guttural onslaught, Nick Minasian: bass/visceral ravaging, Brent Woodward: guitar/looking good, and John Crerar: really heavy drums.
-Tee Pee Records