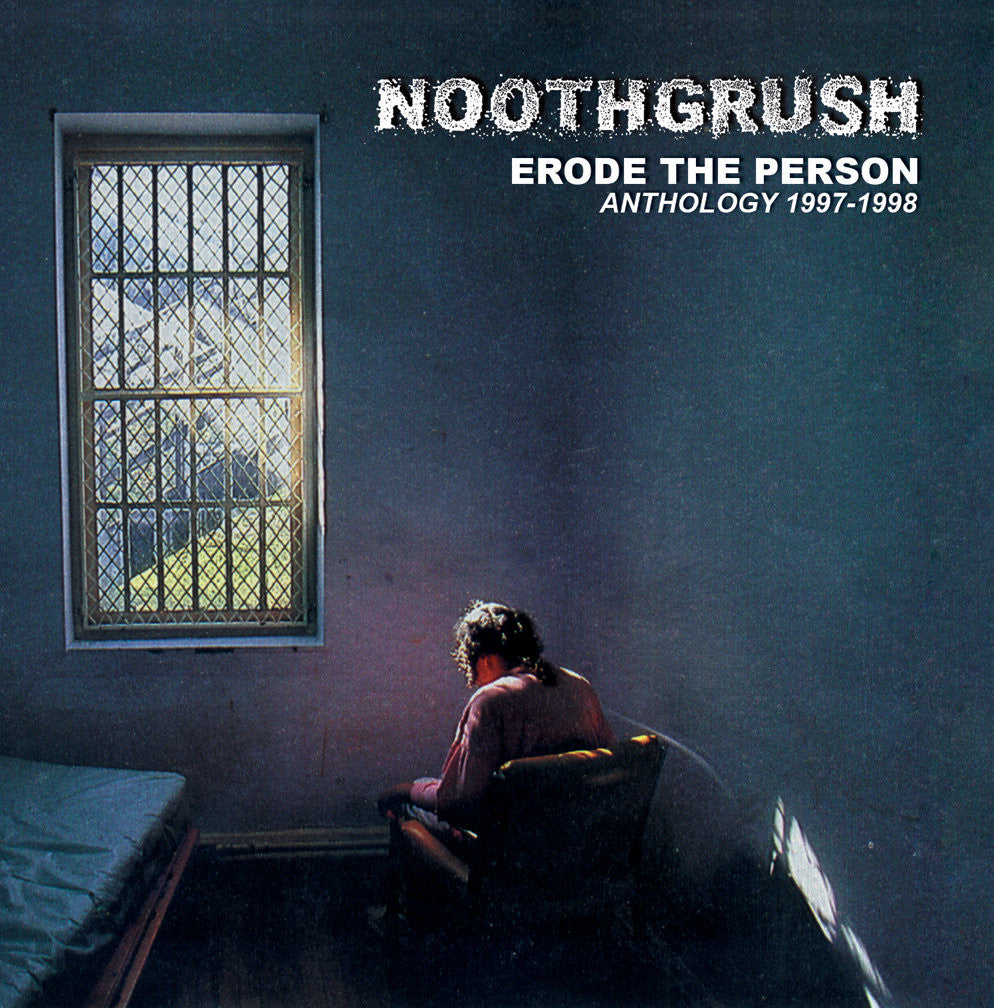 Noothgrush 'Erode The Person' (Anthology 1997-1998) CD *import*
$ 9.99
*imported from Spain*
Deluxe Digipack CD (enveloped panel w/ 12 pages booklet)
72 minutes
460 copies worldwide
Sludge, Doom Metal, Crust, Drone
A re-mastered collection of Noothgrush's mid 90's best recordings. Includes the very rare and limited split vinyls with Gasp, Suppression, Carol Ann, Wellington and Corrupted. Plus a good bunch of re-arranged and unreleased stuff.
Comes packed in a very neat inside-out printed piece of deluxe digipack with envelope containing a 12 pages comprehensive booklet.
This is a reissue of the 2006 Throne Records original jewel case CD release, which includes unreleased artwork and updated info.