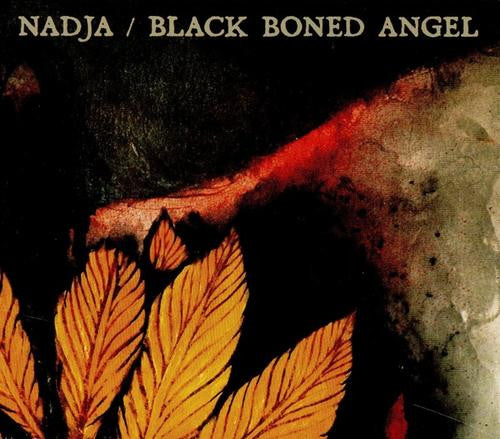 Nadja / Black Boned Angel - Split CD
$ 10.69
"The idea for a collaboration between Canada's prolific neo-doom duo Nadja and New Zealand's pitch black droners Black Boned Angel was first hatched in conversations between 20 Buck Spin and Nadja's Aidan Baker around the time Nadja released their Truth Becomes Death EP on Alien8 Recordings in 2006. 20 Buck Spin ran the idea by Campbell Kneale of Black Boned Angel, who at that point was unfamiliar with Nadja. After hearing their material, the complimentary potential was realized, and the groups began their cross-continental collaboration sending music back and forth digitally.
Time passed and both groups, along with Campbell's altar-ego Birchville Cat Motel, were extremely busy releasing their own material. By the end of 2007 the collaborative effort had realized three fully formed tracks. One more accessible track that included vocals called "Christ Send Light" was released in 2008 as a CD EP on Kneale's own Battlecruiser imprint. The other two long tracks were combined for a full length release for 20 Buck Spin. With the album being a collaborative effort 20 Buck Spin also convinced two close comrades, David D'Andrea and Stephen Kasner, to collaborate on some artwork. Again, artistic collaborations take a great deal of time, and finally in 2009 both art and music have finally come together for this much anticipated release.
The two 20+ minutes tracks contained on this self-titled collaboration have a less accessible vibe then the Jesu-like track on last year's "Christ Send Light" EP. There are no vocals to be heard. They are comprised in equal parts of Nadja's fuzzed-out, lurching and hazy dream-doom, and BBA's razor-sharp metallic riff-shards. Extended passages of riff-static noise bleeds one track into the next while deep space eerieness looms ever present in the shadows. Finally the whole thing collapses under the weight of its own self-created black hole. This is the end."
-20 Buck Spin