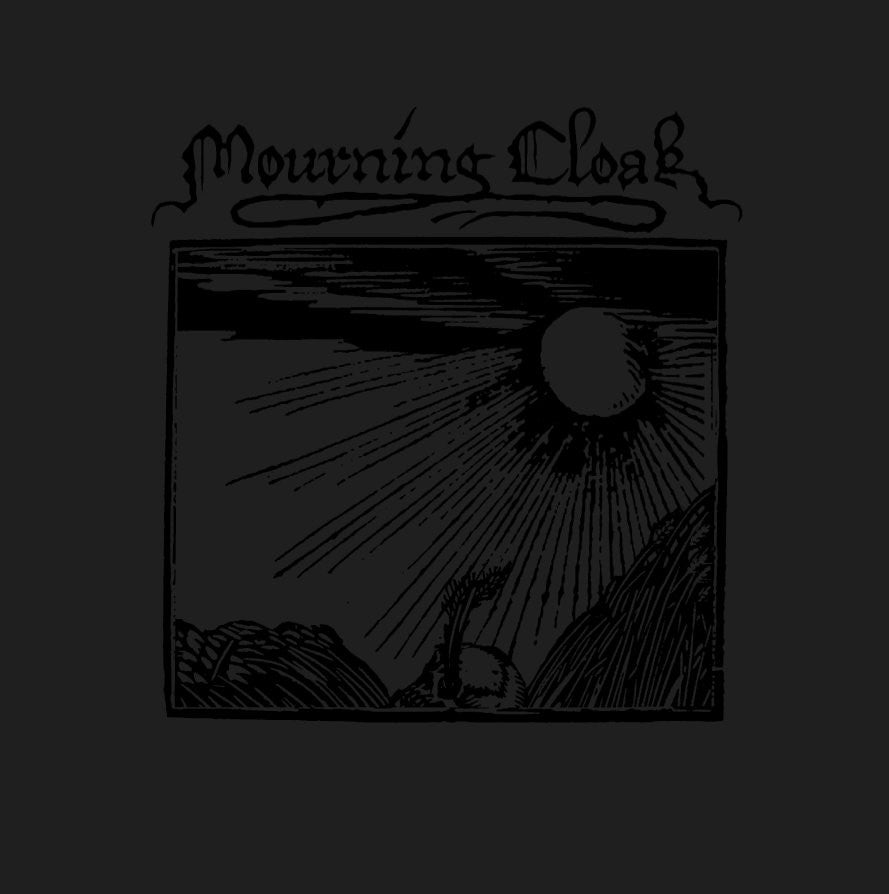 Mourning Cloak 'No Visible Light' 12" LP
$ 14.20
"Greensboro, NC's Mourning Cloak, made up of members of Torch Runner, Graf Orlock & Braveyoung (Giant). No Visible Light clocks in at just over 33 minutes of crushing riffs, devastating beats and thunderous vocals.

"No Visible Light." The title is apt, because this is an ominous cloud blocking the sun, raining down charcoal dust, black mud, and infant ash on us all.
Their Facebook page refers to their music as "funeral doom/punk," but I only hear the former in this track. But this doesn't sulk through the cemetery, it grooves hard enough to split the catacombs in half, releasing the crypt bats into the air. After the quickly dissipating opening ambience the guitars crawl from open graves and shake the rust off their bones with godless black-and-blues riffs. There is suck a thick layer of slime and sludge on this song that it reminds me of that barrier of grime and giant centipedes Indiana Jones' love interest sticks her hand through in Temple of Doom. If you don't get that reference, here it is in non-geek language: This song is nasty and unpleasant in the most sadistically delightful ways possible. The vocalist sounds like he's plummeting into a bottomless pit, shaking hands with the devil to make a pact to finally break his fall. This is some seriously bleak stuff that fans of Bongzilla and Cough should feverishly inhale. ( mister growl )"