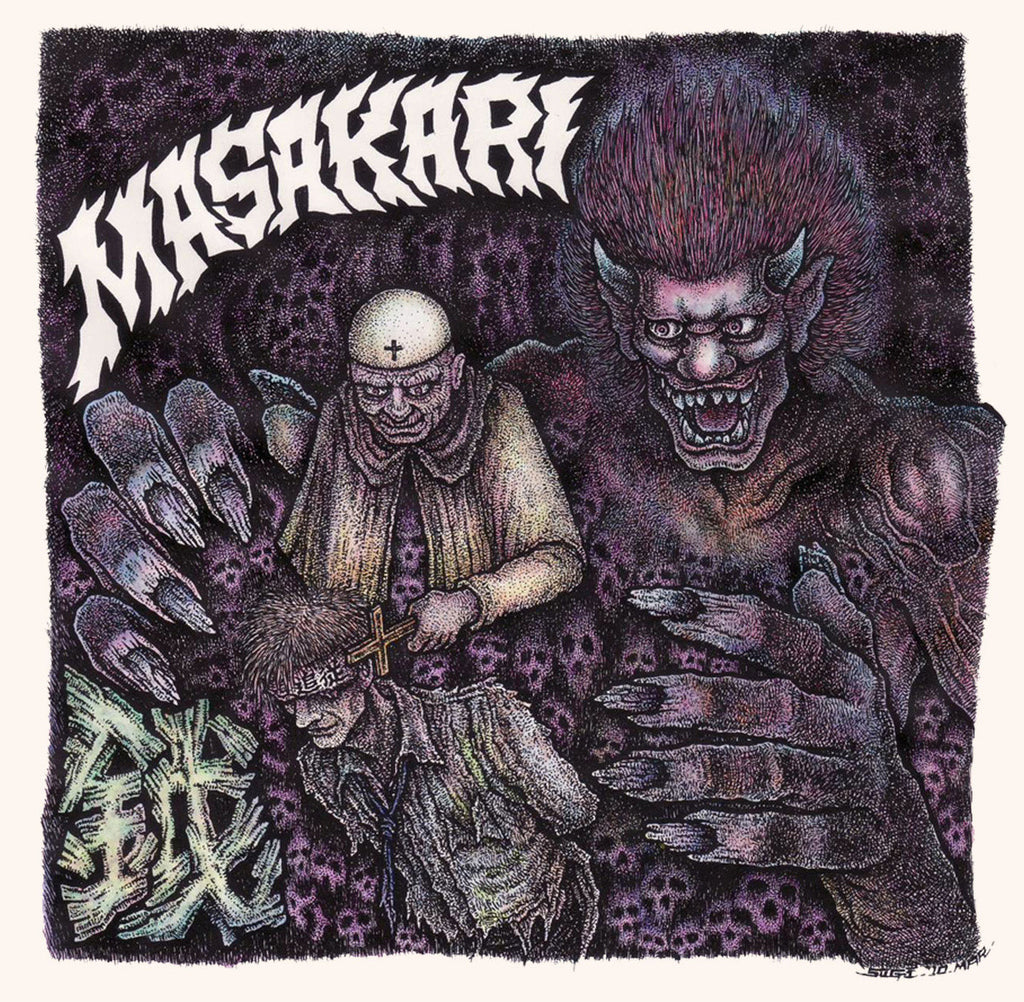 Masakari 'The Prophet Feeds' 12" LP
$ 16.66
We have the first pressing on black with jackets mis-printed to "The Profit Feeds", released in 2010.
We have the third pressing on black with corrected jackets to "The Prophet Feeds" and Masakari Logo and the japanese signs are in green, released in 2012.
"Finally a new record from this awesome band from Cleveland! Close your eyes and imagine that His Hero is Gone and Amebix got together and had a child… got it? Ok, now imagine that that child grows up in a dank room full of teenage angst, listening to nothing but Death Side and Disfear records until he is 21 years-old. Now open your eyes and what you have is Masakari, a crust punk band from Cleveland, Ohio."
Tracklist
A1 XVI Rapid Dominance
A2 X Pain Conceived As A Tool
A3 I Nausea
A4 XII Abandoned
A5 VIII Echoes
B1 XIV The Voiceless
B2 IX Tempt Providence
B3 XIII Salvation Reigns
B4 XV Echelon
Credits
Engineer – Bill Korecky
Mastered By – Melanie Dettmer*
Notes
Comes in a beautiful Gatefold Sleeve.  Recorded in March 2010 at Mars Recording Studios.