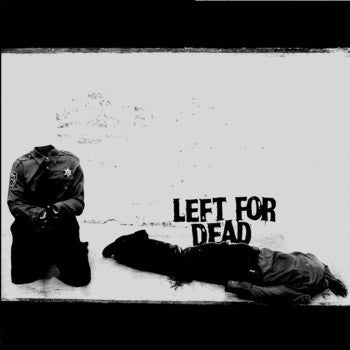 Left For Dead 'Devoid of Everything' 12" LP
$ 14.69
Hamilton Canada's 
LEFT FOR DEAD 
were a legendary short-lived hardcore band featuring members of Chokehold.  A couple of releases and a handful of shows the band vanished in a cloud of smoke and gave way to such bands as Haymaker, The Swarm, Countdown To Oblivion, Pick Your SIde, Burning Love and tons more.
This is  
LFD
 's entire 1996-97 studio output remixed from the original 1/4" multi-track reels by Kevin Bernsten/Developing Nations and mastered by James Plotkin.  '
Devoid Of Everything
'  Includes all the tracks from the 'buzzsaw' split 12" w/Acrid, the split 7" w/ Ochre and a never before heard bonus track.
After playing a reunion show at the A389 IX Anniversary Bash in 2013 the band got the itch to finish what they started, and are currently working on new material/playing select shows.