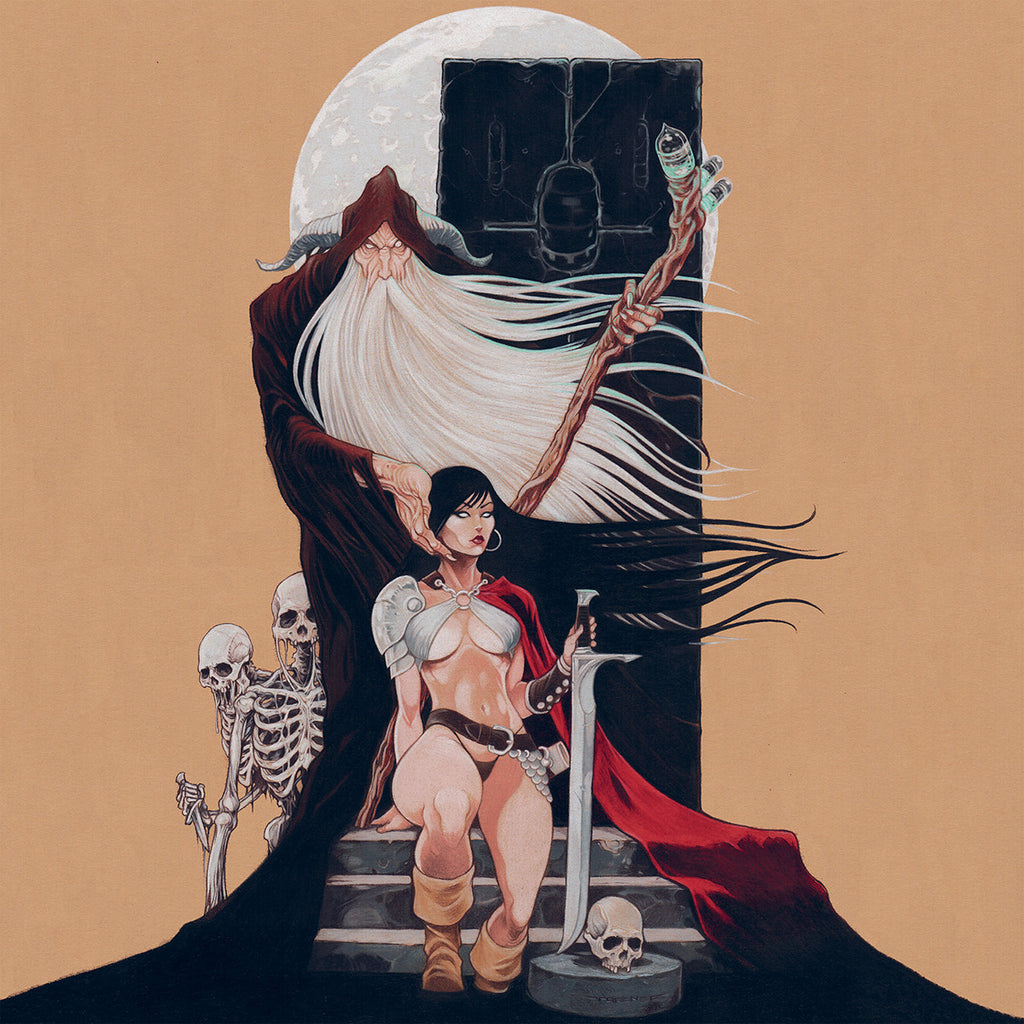 Khemmis 'Absolution' 12" LP
$ 15.99
"20 Buck Spin has, over the course of the last ten years, worked with the best of the best in the doom genre; bands as diverse as Samothrace, Graves At Sea, Pallbearer, Yob, Mournful Congregation, Lycus, Atlantean Kodex and more. In that tradition, the label is proud to present KHEMMIS, a quartet from Denver, who, on their debut full-length Absolution brings components of many of the aforementioned label alumni and forge a venerable testament to what heavy doom rock is in 2015.

The six meticulously crafted songs on Absolution reveal a level of musicianship and writing skill seldom heard on debut albums. Often within the scope of a single song, KHEMMIS veers effortlessly between the crushing heaviness of Southern sludge and the somber melodies of traditional doom metal, cohesively weaving the disparate styles into their own immediately recognizable form. Vocally, KHEMMIS also utilizes a dual approach, sometimes harsh and guttural, but generally through a stunningly smooth classic doom/heavy rock delivery that even adamant fans of Pete Stahl and Wino will applaud. The powerfully adept rhythm section perfectly anchor the towering riff mastery and colorful dual guitar harmonies, all brought together by Dave Otero's (Cobalt, Nightbringer) pitch perfect production work.

From the album opener "Torn Asunder" to closing track "The Bereaved," the latter of which will stand as THEE doom track of 2015, Absolution is among the highlight surprises of the year."