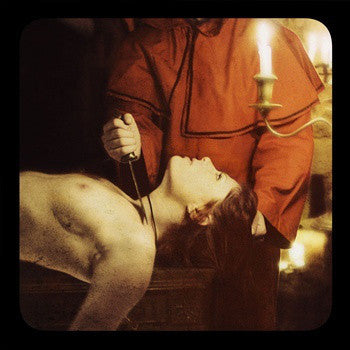 Huata 'Atavist of Mann' 2xLP
$ 27.69
Doom sludge from Rennes (Brittany - Fr) in the lineage of Electric Wizard, Goatsnake, Ramesses... 
"Our doctrine deals with ancients rites coming from holy times, old practices and ancient beliefs. But beyond what may seems folkloristic fables of a bygone era, lies a truth that the ages have erased, a wisdom which nothing remains today that the incantatory rituals exposed in Atavist Of Mann. You will be able to discover the occult side of the modern history, satanic truth about commanders and sects chiefs, holy quests and processions through infernal lands, and great prophecies to come" 
"Atavist of Mann" it's a long black mass of 6 chapters to glorify the Lord of Doom !