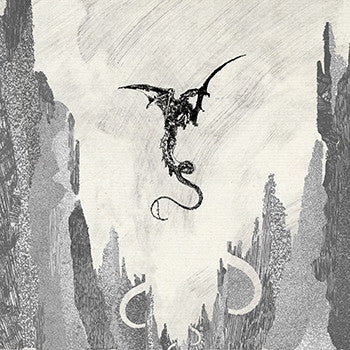 Geryon 'Geryon' 12" LP
$ 13.99
Geryon is a musical endeavor that takes an alternative approach to death metal. Using only bass guitar and drums, Nick McMaster & Lev Weinstein weave a debut 12″ that builds on their past work together (Krallice, Astomatous, Hymn) while founding something all together new. Throughout this four track, 26 minute album, Geryon delivers intricate, abrasive death metal with a touch melody. Music that is as thick and lush as anything composed using more conventional metal instrumentation.
This self-titled record was produced by Colin Marston at The Thousand Caves in Woodhaven, Queens. Lacquers cut at Rare Form Mastering in Minneapolis. Pressed at Gotta Groove Records in Cleveland.
Vinyl is available now. Limited to 300 copies on black vinyl, with black inner sleeves, thick jackets, and insert. A free download code will also be provided with the vinyl.