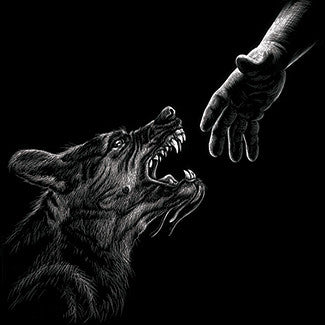 Generation of Vipers 'Coffin Wisdom' 12" LP
$ 0.00
"It's hard to believe three years have passed since the release of Howl & Filth, Generation of Vipers' prior full-length. It's an album that has only managed to improve with age, and I find myself more into it with every listen. So, naturally, when the opportunity was presented for Gilead Media to work alongside GoV and long-time friends Translation Loss to present a vinyl edition of their new album in North America, brilliantly titled Coffin Wisdom, I didn't hesitate for a single moment.

For all the love and affection I have for their last effort, I still wasn't prepared for the impact of Coffin Wisdom. Engineered by bassist Travis Kammeyer and mixed by Andrew Schneider at Translator Audio in Brooklyn, NY, these seven new tracks display a focusing of power. Harnessing influence, maturing as a creative force, and crafting their most fully realized works thus far.

Generation of Vipers define a musical amalgam. A bit of metal and a dash of hardcore blended with hefty dollop of noise-rock. It's obvious there has been a focus placed on developing a real tone in their sound, and it's pushed right to the forefront riff after riff. Coffin Wisdom is thick, and it's a total sonic assault.

Coffin Wisdom will be presented as a 33 1/3 rpm LP, with jacket printed on 20 pt reverse stock. The vinyl edition will also include an 8-page 11″ x 11″ booklet. This album is released on vinyl under license from Translation Loss records, the label that released the CD in October. Limited to 500 copies on solid black vinyl, clear w/black smoke, and orange/white/black swirl."