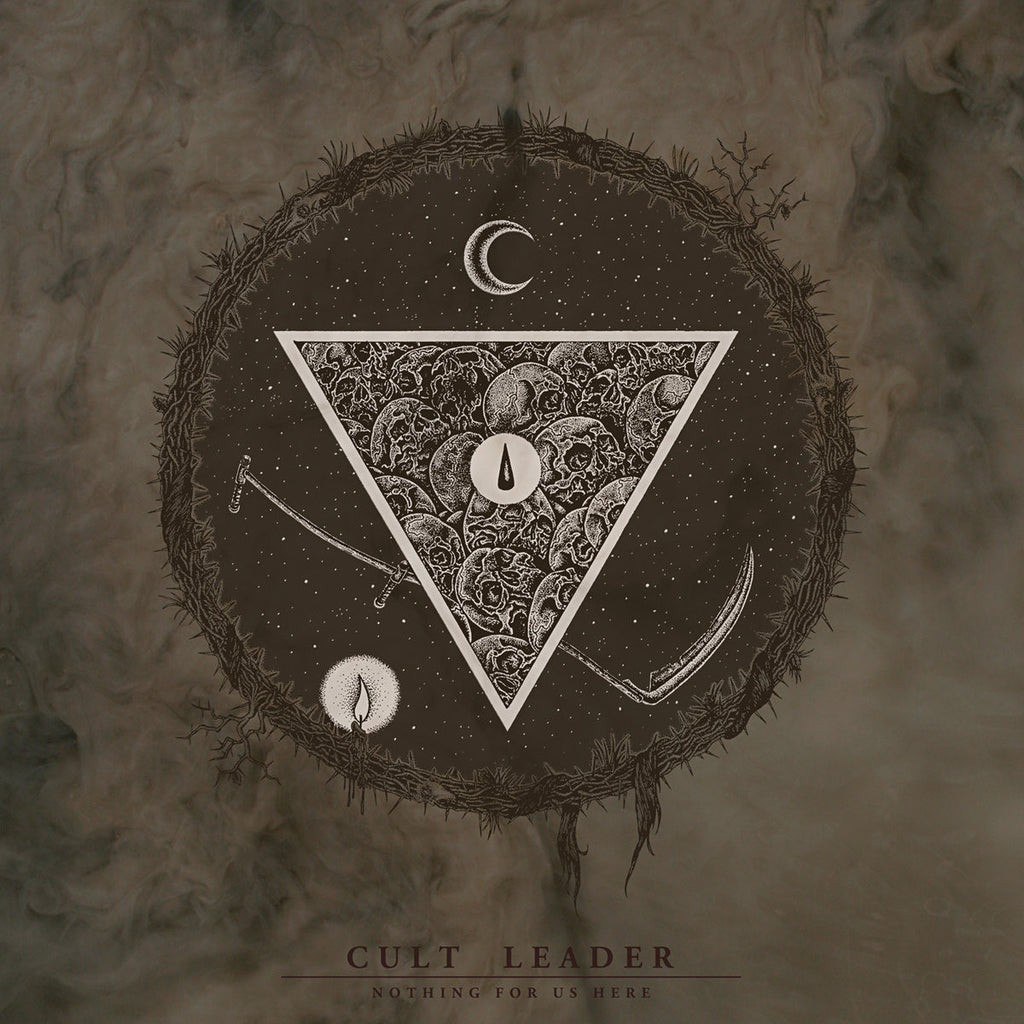 Cult Leader 'Nothing For Us Here' 12"
$ 11.99
"Cult Leader are the next evolutionary leap forward for three-quarters of Gaza, arguably one of the best metallic bands of the last decade. After the early 2013 dissolution of the aforementioned band, remaining members Michael Mason, Casey Hansen, and Anthony Lucero were joined by bassist Sam Richards to form this brand new beast.

"Nothing For Us Here" is a complex crusher as you would expect. Brilliantly heavy, technical musicianship complimented by Anthony Lucero's newfound brutal vocal delivery (previously he played bass in Gaza). All of it coming together as an unconventional tangle of metal/hardcore/punk wreckage. Proving that even in their primordial state, Cult Leader are capable of standing as contemporaries Converge and Coalesce as new monsters of the aggressive music genre."


TRACK LISTING:
01. God's Lonely Children
02. Flightless Birds
03. Mongrel
04. Indoctrinator's Deathbed
05. Skin Crawler
06. Driftwood