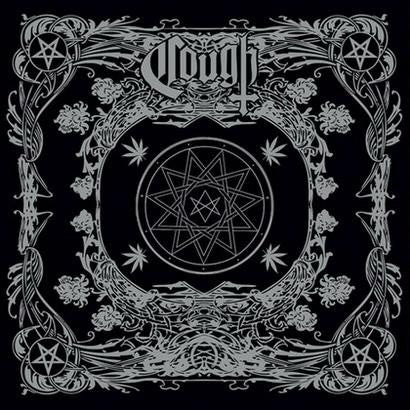 Cough 'Sigillum Luciferi' 2x12" LP *re-press/pre-order*
$ 24.99
1st press 500 on black vinyl with Feast of Tentacles and Electric Earth.
2nd press 500 on orange crush vinyl.
3rd press 500 on translucent orange vinyl.
4th press 500 on blood red vinyl.
Re-press upcoming after a few years of being out of print.  It will be a run of 500 on red vinyl.  Tests approved 11/11/16 and now up for pre-order.
A few years back, Virginia's Cough set out to be the loudest and heaviest band in their hometown of Richmond, and they've come one clubfooted step closer with the debut full-length, Sigillum Luciferi. Exhaling with a wicked Electric Wizard hack, the ten-minute "Killing Fields" kicks off the down-tuned doomfest with elongated, feedback-drenched chords, à la Eyehategod. "Hole in the Infinite" calls to Iron Monkey, while "288 Years of Sin" (from 2006's Kingdom EP) adds David Cisco's Southern rock-influenced soloing. The plodding "Northern Plague" gives Cisco increased room to eke out more solos in between Chris Kirby's throaty, Weedeater-like growls. Kirby puts echo on his vocals in the aptly titled "Shallow Grave," while the nine-minute "Lyssavirus" again nudges Cisco into the spotlight with molasses-dripping chords and Joey Arcaro's tree branch-wielding drum assaults. Recorded by doom farer Sanford Parker (Indian, Buried at Sea, Minsk), Sigillum Luciferi gives Cough maximum momentum for metal dominance in slow motion.