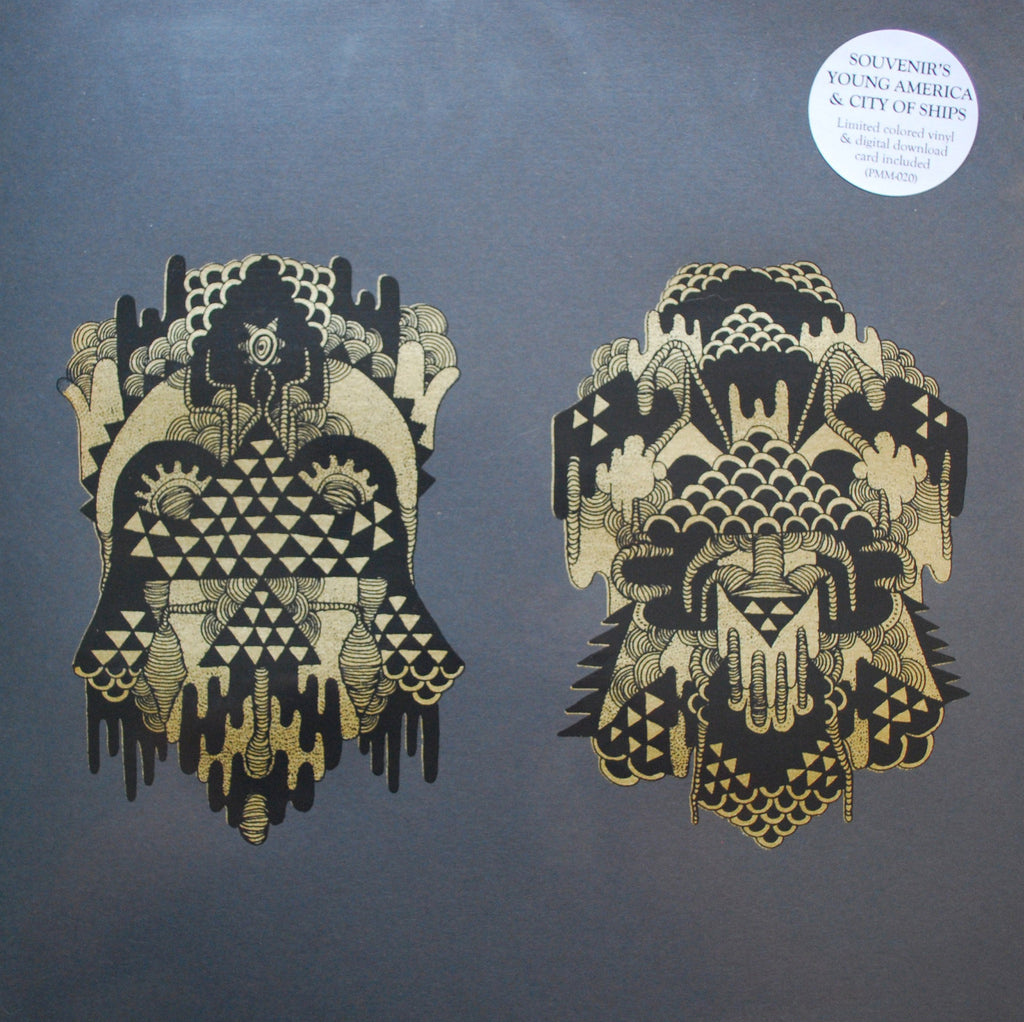 City of Ships / Souvenir's Young America - Split 12" LP
$ 8.69
This split 12" features Richmond, Virginia's Souvenir's Young America and City of Ships. SOUVENIRS YOUNG AMERICA follow up last year's critically acclaimed album, "An Ocean Without Water" (Crucial Blast 2007) with two shimmering new instrumentals of beautifully arranged western-doom, that will appeal to fans of Earth and Grails alike. 
Recent Richmond transplants, CITY OF SHIPS follow up their impressive debut ep, "Live Free Or Don't" (Forcefield 2007) with two stunning new tracks of heavy, melodic and atmospheric rock, that draws influence from bands such as Cult of Luna, Isis, Hum, and Hoover. 
This second pressing is limited to 175 copies, all on colored vinyl packaged in two-color silkscreened covers with metallic gold and black ink on dark grey stock. Cover artwork by French artist, Arnaud Lounaeu. Includes free digital download card!