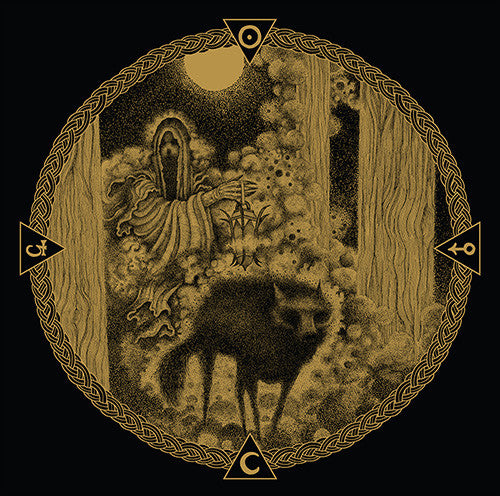 Bastard Sapling 'Instinct Is Forever' 2X12"LP
$ 21.99
After recording and releasing 2012's critically acclaimed Dragged From Our Restless Trance LP via Forcefield Records, Bastard Sapling has ventured to push their other-worldly black metal creation further into the shattered abyss with Instinct is Forever. After spending years crafting new material, they put their songs in the capable hands of Kevin Bernsten (Triac, Mutilation Rites, Ilsa) at Developing Nations in Baltimore, MD. Simultaneously starker and more serene than their previous efforts, Instinct Is Forever is a step forward in terms of Bastard Sapling's traditional Scandinavian influences being warped by their own geography and a new experimental approach. The new double LP, set to be co-released by Forcefield Records and Gilead Media on Agust 26, 2014, is armed with guest appearances by Windhand's Dorthia Cottrell, Evoken's Don Zaros, and Inter Arma's TJ Childers. Instinct Is Forever is sure to make a serious impact on North America's contribution to the medium.

Mastered by Adam Tucker at Signaturetone Mastering. Lacquers cut by Rare Form Mastering. Vinyl pressed at Gotta Groove Records in Cleveland, OH.

Instinct is Forever is presented as a gatefold 2LP and digipak CD. Also available as a package deal with a pre-order exclusive t-shirt. Printed on Next Level Apparel 100% cotton t-shirt.
PRESS COVERAGE
Cvlt Nation (Review)
NPR – All Songs Considered (Track Premiere)