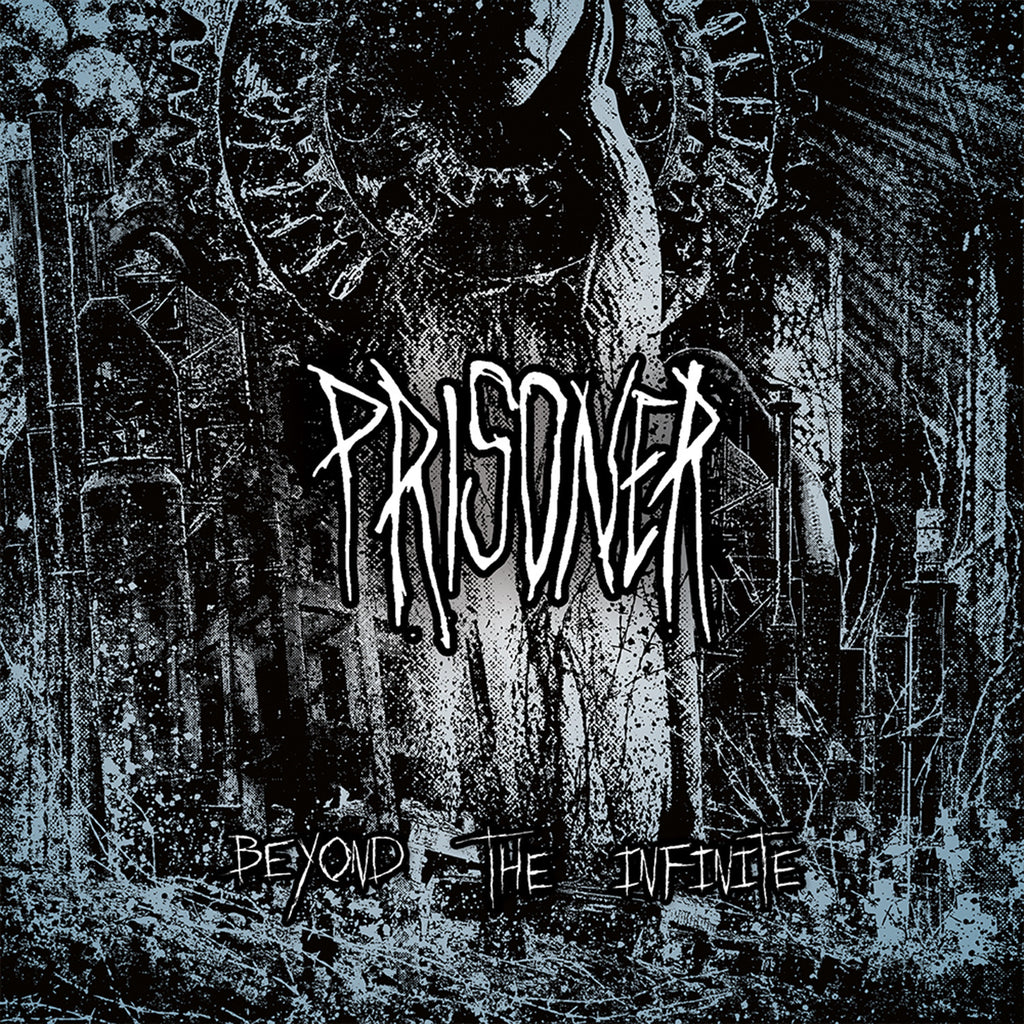 Prisoner 'Beyond The Infinite' 12" LP
$ 13.99
PRISONER emerged from the fertile Richmond underground in 2012 and has been dragging their feral, unforgiving roar across the East Coast and Midwest ever since. In 2014 FORCEFIELD RECORDS issued their debut EP offering FEAR IS THE MIND-KILLER on cassette, a savage demonstration of deranged hardcore/metal that viciously declared their arrival to an unsuspecting world while simultaneously hinting on the insanity yet to come…now enter BEYOND THE INFINITE!

On PRISONER'S newest offering and vinyl debut, the band has laid waste to any and all preconceptions. Meticulously recorded by Ricky Olson (Unsacred, Unholy Thoughts, etc.) at The Ward in Richmond, VA and mastered by Brad Boatright (Nails, YOB, Poison Idea, etc.) at Audiosiege, PRISONER is poised to take on the world with their unique brand of noise damaged, nightmarish hardcore/metal. From the "arena crust" on acid vibe of burners like "Eternalist" and "Starve" to the oppressive, industrial inspired madness of behemoths like "Elapse" and "Abyss" this record is truly beholden to no weak genre construct. Blast beat ridden passages of tremolo picked terror give way to swathes of synth soaked post-metalish uproar. Unhinged, noisy d-beat raging crashes headfirst into the creeping slow grind of industrial treachery. This is BEYOND THE INFINITE, a harrowing soundtrack to survival pulled from the claustrophobic underbelly of society.

FORCEFIELD RECORDS will be releasing BEYOND THE INFINITE LP/digital in the spring of 2017. LP is limited to 500 copies. The track listing and cover art are attached below. Preorders and more information on the album will follow in the coming weeks.