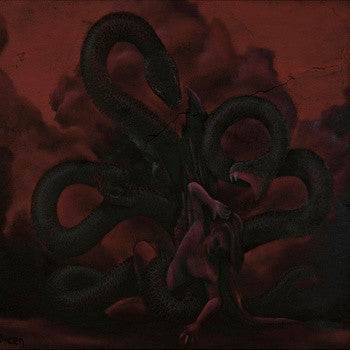 Icon of Phobos 's/t' CD
$ 6.66
The final days of 2010 were numbered, having brought forth the inception of the chaos that has come to be known as, Icon of Phobos.
From the depths of smoldering ash arose the psalms beckoning to the Mass crawling incessantly towards the light; the manifestos praising graceless excess of kings to their own realms; the songs of relentless dissonance, invoked to open the eye of perception.
With raging fires, a path is lit for those who have renounced their supplications, and sought the blessings of an igneous illumination.