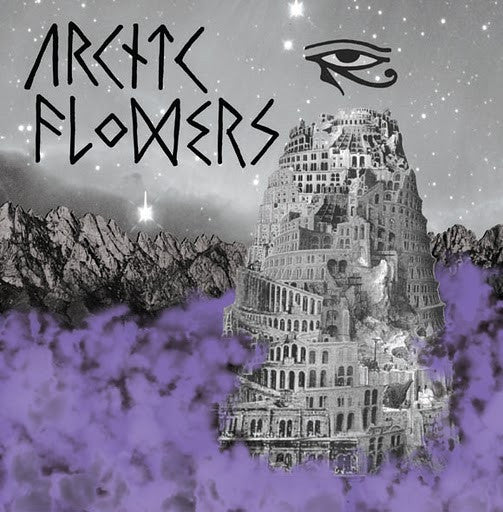 Arctic Flowers 's/t' 7"
$ 1.99
"With uninspired, apathetic plagiarism and incorrectly-assumed entitlement befouling the spectrum of new releases/new bands, I sincerely hope that as many people as possible get to hear the debut, self-released Arctic Flowers 7", and I hope those people appreciate the care, songwriting attention, production quality, and playing that went into this record. A.F. features Stan Wright (Signal Lost, Deathreat) on guitar, and he also engineered this 7" at his Buzz or Howl Studios in Portland. 50/50 gender-split with vocals going to the ladies, this 4-piece comes from hardcore but sonically tackles Team Dresch, The Au Pairs, Fugazi, Amebix, Christian Death's Only Theatre of Pain, and 154-era Wire with skill and an obvious love and knowledge of their inspirations. The exclusivity and stylistic straightjacket plaguing a certain degree of '90s/'00s hardcore is nowhere to be heard or seen regarding this strong, memorable bolt from the gates." - Andrew Earles / Still Single
Tracklist
A1 Slouching Towards Bethlehem
A2 Neon Tombs
B Technicolor Haze

Credits
Mastered By – George Horn
Mixed By – Smok* (tracks: B)
Recorded By – Stan Wright

Notes
Recorded at Buzz Or Howl Studio, Portland, OR.
Track B mixed at Studio As One, Warsaw, Poland.
Mastered at Fantasy Studios.